How to buy the perfect suit
The perfect suit is the one that fits you best and is made of wool fabrics from the best mills in the world in Italy or UK. Of course, there are also other things to watch when buying a suit. In this section we present you the advice of the professionals in the men's suit business.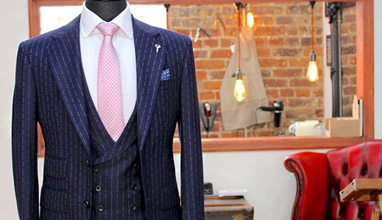 How to buy the perfect suit
Huddersfield based tailor, Owen Scott Bespoke have announced they will be stocking UFC Champion, Conor McGregor's controversial suit with the phrase "F*** You" woven into the pinstripe.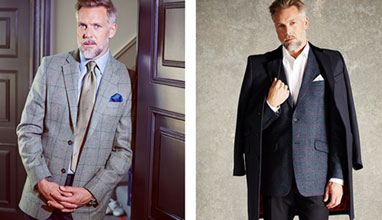 How to buy the perfect suit
It's time to review your wardrobe and plan your winter purchases. As men often invest in clothing items, footwear and accessories that you know are going to last and that can be worn in countless combinations and a variety of occasions. The Savile Row's recommendation for this is the tweed jacket. The absolute wardrobe essential for every man; a staple, that can also be bold, full of character, fresh and modern.