Tag: collaboration
Accessories
Henry Poole & Co Ltd have partnered up with adidas Originals. This collaboration will see a classic adaptation of two modern NMD silhouettes launching on 21st July and 4th August exclusively at Size. Inspired by Henry Poole's rich heritage in bespoke suit design and adidas originals street style credentials, the two limited edition sneakers will be created using custom made fabrics, inspired by Henry Poole's most iconic day and evening suit silhouettes.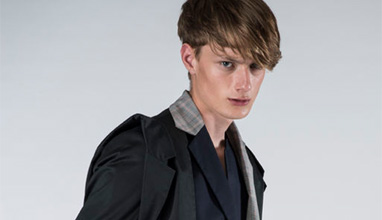 Fashion design education
f you want to be a successful creative designer for contemporary international fashion menswear, BA (Hons) Fashion Design Technology Menswear will give you all the skills you need to achieve your goal.