Tag: spring
Menswear collections
Spring/Summer 2018 - a collection filled with ice cream sundae colors, lots of texture and abstract prints inspired by rocket ships and bits of machinery. Short-sleeve shirts came hand-embroidered with abstract, Kelly-like swirls while scarves boasted busy patterns of rings, circles and dots. There were matte fabrics galore, as in a nubby micro boucle — that looked from a distance like terrycloth — for a short bomber-style jacket, while Lamb worked a crosshatch one into a double-breasted suit.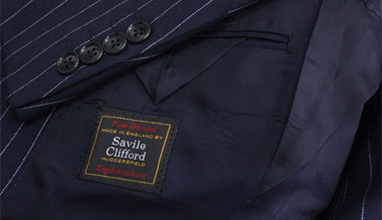 Menswear fabrics
There was originally a company named Savile Clifford established over one hundred years ago. They were a weaver based in Huddersfield, the historical birthplace of fancy worsted fabrics. However, over the years a lot of the history surrounding Savile Clifford has become somewhat clouded after the company was taken over numerous times.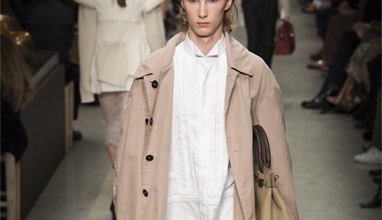 Menswear collections
Burberry premiered its February 2017 collection for men and women tonight, at its Makers House show venue in London. Models including Burberry's latest campaign cast Amber Witcomb, Elfie Reigate, Ella King, Myles Dominique, Nora Attal and Tom Fool previewed the looks on the runway, which was interspersed with bronze sculptures by Henry Moore, the iconic British artist that inspired the collection.