Innovative new application boosts drive for sustainable fashion
However the appetite for recycling is evident, and this is where the reGAIN app steps in: the majority of respondents said they would use the reGAIN app to get their unwanted clothes re-used and recycled. The survey also found that 67% of people would recycle more if they were rewarded for doing so; 66% would recycle more if it was free and easy to do so, whilst 56% would recycle more if they knew how much environmental damage sending clothes to landfill causes.
reGAIN app aims to address this issue by raising awareness of the importance of recycling clothing, and by providing a simple and rewarding way for people to recycle more. After downloading the app, users can ship their old clothes, shoes and accessories to reGAIN free of charge from over 20,000 drop-off points across the UK. In return, they will receive a discount coupon so they can shop for less.
In order to keep the carbon footprint to a minimum, reGAIN app only accepts one drop per week per customer, with a minimum of 10 items in each shipment. Once the clothes reach reGAIN app, they are either reused and reworn, recycled, upcycled, or used as combustibles for energy production.
The launch of the app follows the recent Ellen MacArthur Foundation report, A New Textiles Economy, which found that the fashion industry is the third largest polluter of the planet. High fashion and high street retailers have responded with a number of in-store recycling services and sustainable fashion ranges which are proving popular with consumers. It also coincides with Fashion Revolution Week (23rd April), which will see a series of events taking place around the globe, prompting consumers to ask who and how their clothes are made.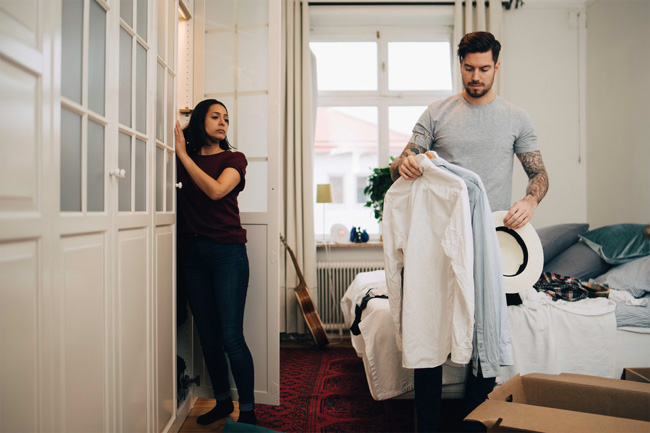 Ostrowski adds, "The reGAIN app provides consumers with a three-fold 'Do Good' scheme: firstly, to do good for their living space through decluttering; secondly, to do good for their wallet, by receiving coupons and shopping for less; and thirdly, doing good for the planet, by diverting clothing from UK landfill. With 49% of people we surveyed planning to do a spring clean of unwanted clothing this month, we hope many of them will consider using reGAIN app to prevent these items from becoming waste."

reGAIN app is available on Android and iOS devices and is available for free download on iTunes and Google Play now.


Hits: 4916 | Leave a comment
Author: Boyana Ivanova on
The voice of the professionals in the men's suit business
If you want to share your knowledge and contribute to the site, please email us at contributor@bgfashion.net Don't miss this opportunity as this will be a free advertisement for yourself and your menswear brand.